How Kids Can Make Money In The Summer: a Youngpreneurs webinar
July 9, 2020 @ 3:00 pm

-

4:00 pm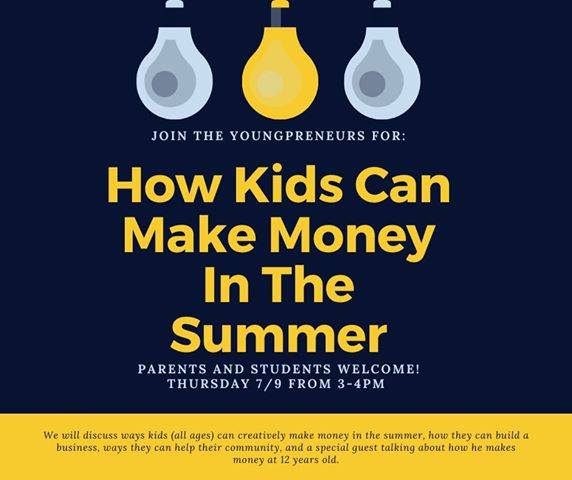 Всем привет! Завтра (четверг, 7/8/20, 15:00-16:00) Катя Меншуткина, преподаватель нашего детского бизнес-клуба Youngpreneurs, расскажет нам о поиске работы на каникулах (да-да, и в эпоху коронавируса!) Приглашаем детей 10-15 лет и их родителей – после регистрации участники получат зумовскую ссылку на мероприятие.
О Кате: Katrina Menshutkina is a high school student, instructor of the Youngpreneurs Business Class at The Lucky Pen, and an entrepreneur herself. She is the co-founder of The CitrusWay, a business which makes natural cleaning products and currently in the finals of an entrepreneurial competition in the UK.
Регистрация: https://docs.google.com/forms/d/e/1FAIpQLSd4l43KTeR2ZawY2I1OqvNmHV84s71FDKykJ92MAn_0oaXIew/viewform
До встречи!